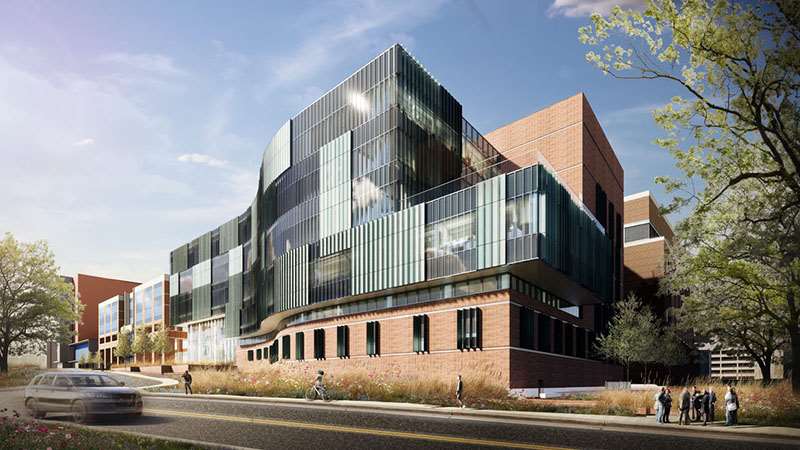 A Hub for Cancer Innovation
The new Cancer Research Building will be the place where diverse ideas and people intersect with state-of-the-art instrumentation and technology to solve the greatest challenges in cancer and bring palpable solutions to patients and our community in real time.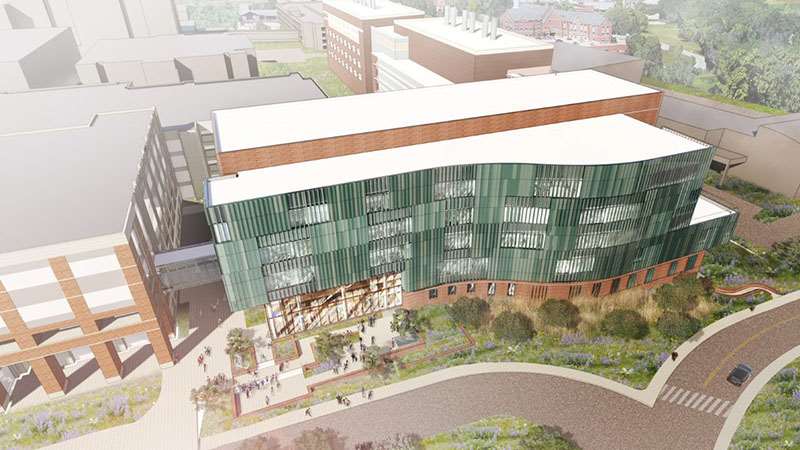 Expanded Cancer Research Space
The building will centralize the Cancer Center's research programs, adding approximately 150,000 square feet of space including both dry lab and wet lab research functions, shared resources, and a mix of office and amenity areas for cancer leaders and scientists to collaborate.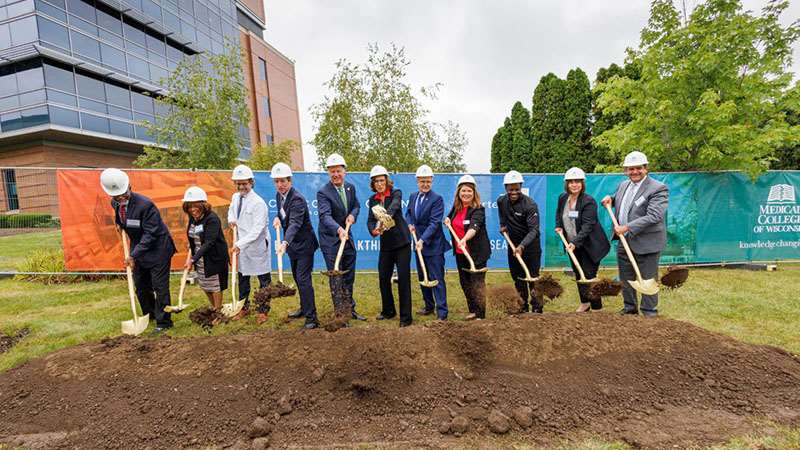 Bringing Together the Brightest Minds
The new research facility will aid in attracting top-tier research talent, donors, and community members to join MCW's mission of improving cancer research and clinical care in Wisconsin. A ceremonious groundbreaking occurred in September 2022 with construction expected to be completed by late 2024.
Media Inquiries
The MCW External Relations team welcomes media inquiries/requests and can be easily contacted at
media@mcw.edu
.