Scheduling, Location, and Hours of Operation
Biorepository: Dynacare Building, lower level
Tissue Analytics: Translational and Biomedical Research Center, 4th floor
Monday–Friday from 8 a.m.-5 p.m.
Submit a BTASR iLab request
Services and Technology
BTASR provides a broad range of biospecimen services, including standard and custom processing, leading-edge digital pathology analytics, clinical trial support, and storage. In addition, BTASR is CAP-accredited and CLIA-compliant, which ensures quality operation, access to meticulously collected and quality-controlled specimens, vetted protocols, and standard operating procedures.
Tumor Tissues and Biofluids
Frozen/fresh tumor tissue for PDX, ex vivo explants/organoids, cell lines
Viable bone marrow, whole blood, cord blood, plasma, buffy coat
Tissue Microarray Construction
Standard core-based TMAs/matrix assembly arrays
Sausage arrays (pos/neg controls)/Cell pellet arrays
Multiplex Immunofluorescence and Quantitative Histocytometry
Solid tumor immunoprofiling: CD4, CD8, CD20, FoxP3, CD68, pan-CK, DAPI or custom
Quantitative multiplex IF imaging: Leica Bond Rx/Akoya PhenoImager; imaging software (Tissue Studio, Inform, QuPath)
Nucleic Acid (RNA/DNA) Purification
Frozen tissue: Qiagen column purification
FFPE tissue: Purigen Ionic isotachophoresis (sequencing quality)
Storage Services
Data logging and barcoded labeling of samples
Monitored, secure -80°C storage, LN/-150°C cryostorage
Technologies and Equipment
Freezers: 15 -80, 2 -150 and 3 liquid nitrogen dewars
Histology: tissue processor, microtomes, embedding stations, autostainer, and coverslipper
Purigen Ionic: DNA/RNA extraction from FFPE specimens
Tissue arrayer: 3DHistech Grandmaster
Immunostainers: Dako Omnis; Leica Bond Rx
Slide scanners: 3DHistech Pannoramic Flash (bright field and IF) and Akoya PhenoImager (7-9 color IF scanner)
Leadership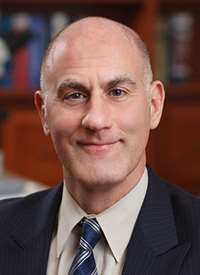 Steven Kroft, MD
Director, Biorepository and Tissue Analytics Shared Resource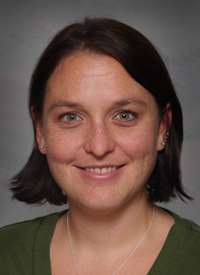 Mary Rau
Biorepository Manager
Yunguang Sun, MD, PhD
Tissue Analytics Manager