The Office of Cancer Research Training and Education Coordination (CRTEC) at the MCW Cancer Center is committed to developing the next generation of basic, translational, and population cancer researchers.
In partnership with educational institutions and community groups, CRTEC encourages the pursuit of careers in cancer care and research with the goal of mitigating cancer disparities in our community.
Educational programs include didactic, interactive, and hands-on experiences and actively seek to involve learners from underrepresented groups. Early-stage investigators, including postdoctoral trainees, are also supported by a Grants Development office that assists with grant and protocol preparation and an Investigator-Initiated Trials Steering Committee that provides input and the opportunity for short-term mentoring during the protocol development process.
Undergraduates
Summer Cancer Disparities Program
In this program, college undergraduates participate in a didactic core curriculum and weekly group seminars featuring career development activities, goal setting, and discussion of works in progress. Other experiences include shadowing basic scientists in their labs, participating in community events, and completing a mentored project on a topic related to cancer disparities in Southeast Wisconsin.
Student-centered Program to Advance Research in Cancer Careers (SPARCC)
This eight-week summer program includes classroom workshops and hands-on experience in the MCW Cancer Center's Clinical Trials Office to provide students with a deep understanding of clinical cancer research. Workshops review current cancer research and cancer disparities and promote awareness of culturally responsive care for diverse patient populations.
Undergraduate Fellowship Program
In partnership with the University of Wisconsin-Milwaukee (UWM), the MCW Cancer Center offers UWM students an experience aimed at training the next generation of high-performing, diverse cancer researchers. This includes pairing students with a mentor and attending introductory didactic sessions, including a proposal writing seminar.
Gap Year Program
The MCW Cancer Center offers recent college graduates who wish to delay application to graduate or professional school a "gap year" experience of 1-2 years working as a clinical research professional in the MCW Cancer Center Clinical Trials Office with additional educational and shadowing experiences to enhance their understanding of cancer and clinical research.
Post-Baccalaureate
Diversity in Cancer Research Training
This two-year post-baccalaureate gap program is funded by the American Cancer Society and offers an immersive experience that includes hands-on training in cancer research labs, access to research mentors, participation in community outreach, and career development workshops.
Predoctoral, postdoctoral and medical students
Medical Scientist Training Program
There is a national shortage of physician-scientists who can care for patients and conduct state-of-the-art research. The MCW Cancer Center participates in MCW's Medical Scientist Training Program which supports medical and research training culminating in the receipt of both an MD and a PhD.
MCW Cancer Center's Careers in Clinical Oncology and Cancer Research Symposium
This summit for third- and fourth-year students is organized and presented by residents and fellows, who partner with senior faculty to develop presentations and provide case examples that include research components.
MCW Cancer Center Fellowship Program
This fellowship program provides two-year, NIH-level stipends for up to 12 predoctoral and/or postdoctoral fellowships. These awards are open to trainees, regardless of US residency status, in basic, clinical and population research, including clinical fellows in oncology specialties.
RFA Released: 12/1

LOIs Due: 1/15

Applications Due: 2/15

Awards Begin: 7/1
Scientific Teams Advancing Research Translation (START)
The Cancer Center participates in MCW's START program, which applies a team science approach to developing the clinical and translational research skills of graduate students and fellows. It provides a one-year stipend for post- and predoctoral participants to conduct focused research and develop fundamental, quantitative research skills.
Leadership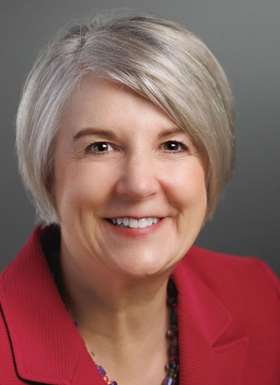 Janet Rader, MD, FACOG
Associate Director, Cancer Research Training and Education Coordination
Kristina Kaljo, PhD
Assistant Director, Cancer Research Training and Education Coordination (CRTEC)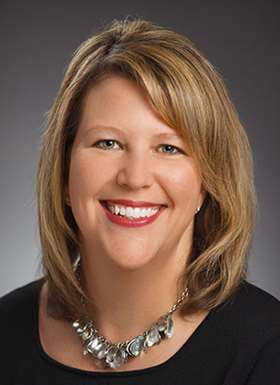 Lisa R. Olson, MBA
Research Program Manager
Educational Partnerships
Diverse educational offerings are also available from other MCW departments and institutes:
The CRTEC office interacts with clinical training programs to ensure appropriate mentorship of trainees in Adult and Pediatric Medical Oncology, Surgical Oncology, and Radiation Oncology. Community programs are also coordinated and enhanced with input from the MCW Cancer Center's Office of Community Outreach and Engagement.