Understanding Immunotherapy
The goal of immunotherapy is to activate or suppress targeted immune cells to fight cancer, while disabling mechanisms that tumor cells employ to inhibit an immune response.

While immunotherapies show exciting promise, particularly in leukemias and myeloma, the underlying biology of why these treatments work in some patients and fail in others remains to be understood.
The MCW Cancer Center and Center for Immunology have forged a collaboration that harnesses recent advancements in immunotherapy to treat aggressive cancers and learn how to improve the efficacy of these treatments for more patients. By studying ways to improve the efficacy of immunotherapies through modification of a patient's T cells, immunotherapy could also be an effective future treatment against solid tumors.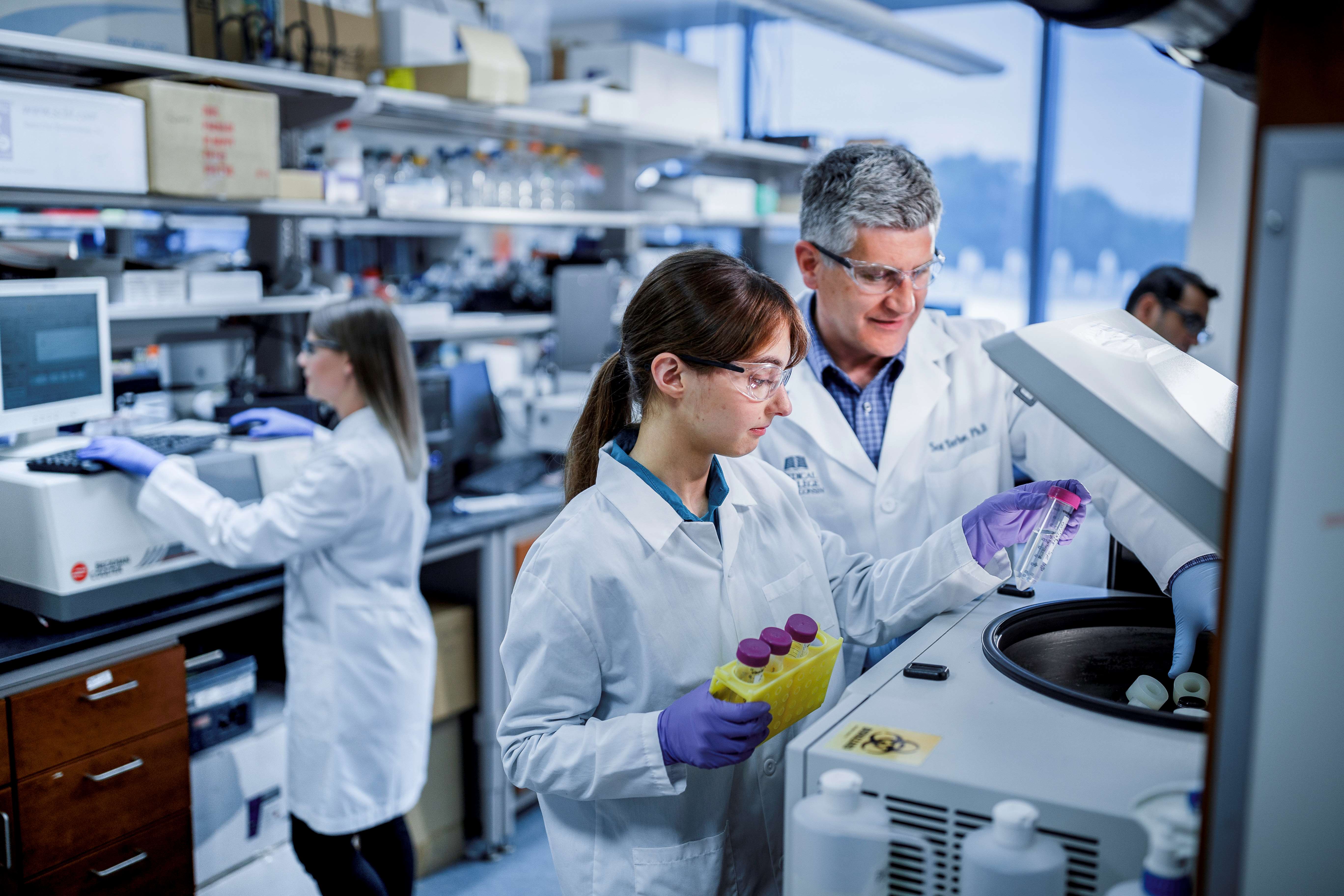 CAR T-Cell Therapy
At the MCW Cancer Center, our scientists have developed the protocols and expertise to isolate a patient's cells, engineer them in the laboratory, and return them to the patient with a new ability to attack their own cancer cells.

This technique is called CAR T-cell therapy and it's a powerful way to modify a patient's T cells to identify, fight off, and kill cancer cells. This technique has been incredibly successful, producing cures in patients suffering from devastating cancers.