Services
GEO provides access to integrated translational, clinical and population data; cancer epidemiology and database expertise; information on the cancer burden in the catchment area, and geospatial mapping and analysis.
Geospatial Data Technology and Analysis
Innovative geospatial metrics
Spatial data acquisition, preparation and management
Cartography, mapping, data visualization
Geocoding, distance estimation and routing
Geographic access estimation
Disease mapping
Spatial pattern and cluster analysis
Modeling, e.g., spatial and clustered data
Small area estimation
Advanced computing and modeling
Web-based mapping
GPS data collection and analysis


Epidemiological Information about the Catchment Area
Cancer burden data for grant applications
Basic epidemiologic summaries (Froedtert-MCW, Southeastern WI, Catchment Area, WI, US)
Cancer maps (Catchment Area, WI)
Website (cancer maps, public data, related sites)

Cancer Outcomes Data and Analysis
Database acquisition and licensing agreements
Database repository and maintenance
Database cleaning
Data manipulation; linkage and variable creation
Preparation of analytic datasets and dictionaries
Data analyses
Computer and statistical programming (e.g., R, Python)
Data integration, pipelining, storage, and security
ICDR access and data analytics
NIH compliant Data Management Plans
Geospatial Data Resources
GEOSR ensures that Cancer Center members are equipped with the clinical and population data necessary to identify and address gaps in cancer-related research and services to the Catchment Area.
Leadership
Kirsten Beyer, PhD, MPH, MS
Co-Director, Geospatial, Epidemiology and Outcomes Shared Resource (GEOSR)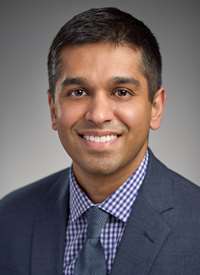 Anai Kothari, MD, MS
Co-Director, Geospatial, Epidemiology and Outcomes Shared Resource (GEOSR)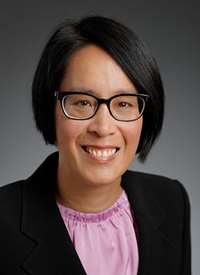 Tina Yen, MD, MS, FACS, FSSO
Co-Director, Geospatial, Epidemiology and Outcomes Shared Resource (GEOSR)
Sample Illustration: Wisconsin Lung Cancer Incidence, 2010-2015
Using data from the
Wisconsin Cancer Reporting System
, members of the GEOSR team discovered lung cancer incidence rate is indirectly age-sex standardized and smoothed using adaptive spatial filtering.
Red areas on the map indicate higher rates than expected and blue areas indicate lower rates than expected, given the regional rate. Areas without color exhibit rates close to the regional rate.
The "Percent Minority" layer displays the percent of people who identify as a minority in each Census Tract. This is layer is only visible at a higher Zoom level. Different layers can be selected and overlapped to observe patterns.
Data was obtained from the American Cancer Society (ACS) 2012-2016 estimates and EJScreen: Environmental Justice Screening and Mapping Tool maintained by the Environmental Protection Agency.