Program Aims
As of June 2023
Characterize the genetic, epigenetic, and post-transcriptional events driving malignancy
Cancer Biology members are using state-of-the-art techniques in genomics, 3D chromatin structure, systems biology, and gene ontology to define how mutations and epigenetic events drive malignancy. These studies are generating a new understanding of how normal cells are transformed, progress toward malignancy, and become resistant to therapy.
Identify structural and functional determinants of cancer drivers
Empowered by nuclear magnetic resonance, electron paramagnetic resonance, X-ray crystallography, and cryo-electron microscopy (Cryo-EM) technologies, Cancer Biology members are identifying the atomic-level structural and functional features of proteins that drive or influence tumorigenesis, metastasis, and therapeutic resistance. These studies provide novel insights into how driver proteins fold and interact with other proteins, lipids, and nucleic acids to form supra-molecular complexes, opening new possibilities for development of novel therapeutic strategies to target them.
Define cancer regulatory mechanisms in the tumor microenvironment
Cancer Biology members are also defining and understanding how metabolic and bioenergetic signatures in tumor cells and other cells in the tumor microenvironment, including immune cells, fibroblasts, and cells in the neural-tumor axis, contribute to cancer. This research is delineating how events in the tumor microenvironment impact immune surveillance, tumor progression, and metastasis, and is being translated into novel therapeutic avenues to treat or control cancer.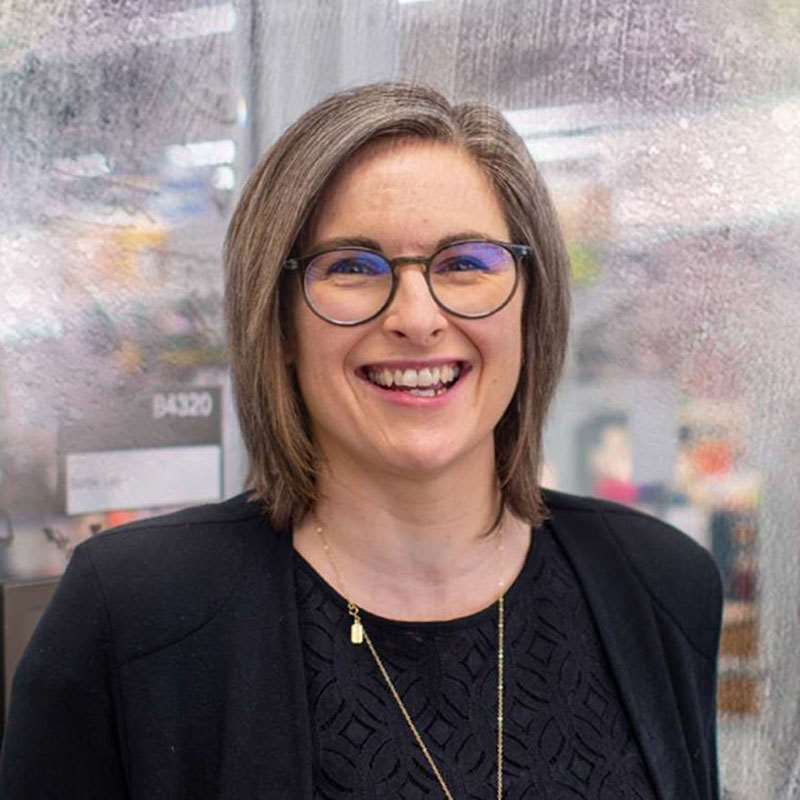 MCW Cancer Center Scientist Leads Battle to Understand How to Heal Cancer
For 20 years, Michele Battle, PhD, has worked to decipher the code on how cells develop and become specialized for different functions and why cells don't function properly in disease.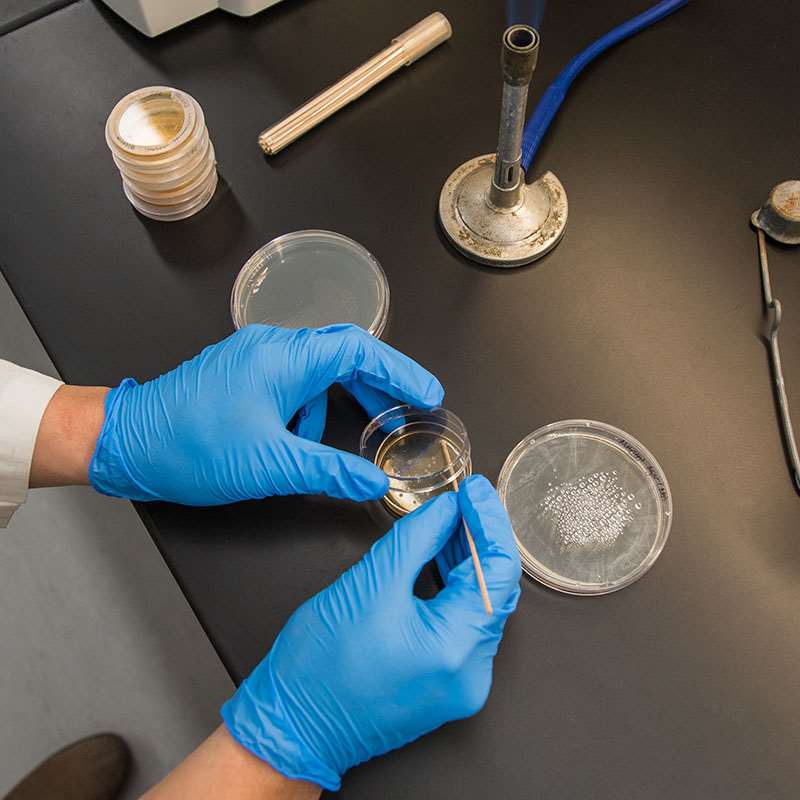 MCW Cancer Researchers Identify FOXM1 Protein as a Key Driver of Myeloma Metabolism
Investigators take a closer look at the metabolic role of FOXM1 to determine the genetic and biological pathways that underlie newly diagnosed high-risk myeloma (HRMM) and relapsed/refractory myeloma (RRMM).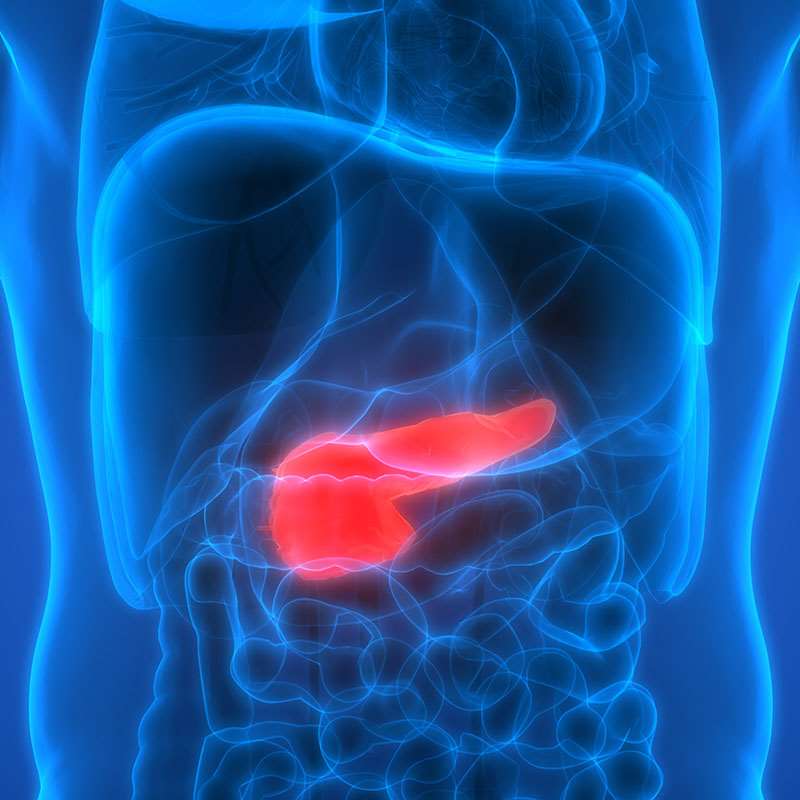 Researchers Gain New Insights Into Pancreatic Cancer Biology That May Lead to Life-Saving Therapies
The study is the first to reveal the cellular origin of normal pancreatic fibroblasts and cancer-associated fibroblasts, which play an important and complex role in disease progression.
Program Leader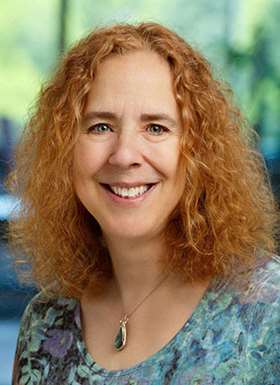 Carol L. Williams, PhD
Joan K. Van Deuren Professor in Breast Cancer Research; Professor, Pharmacology & Toxicology
John Baker, PhD
Michele A. Battle, PhD
IvorJ Benjamin, MD
Andreas M. Beyer, PhD
Erin Bishop, MD
Jonathan Bock, MD
Pradeep Chaluvally-Raghavan, PhD
Guan Chen, MD, PhD
Yee Chung Cheng, MD
Kathleen K. Christians, MD
Magdalena Chrzanowska, PhD
Lisa A. Cirillo, PhD
John A. Corbett, PhD
Adam Currey, MD
Nancy M. Dahms, PhD
Melinda R. Dwinell, PhD
Michael B. Dwinell, PhD
Gilbert G. Fareau, MD
Andrew Foy, MD
Benjamin N. Gantner, PhD
Venkateswara R. Gogineni, PhD
Alexandra M. Harrington, MD
Ronald Blake Hill, PhD
Cecilia J. Hillard, PhD
Karin Hoffmeister, MD
Neil Hogg, PhD
EricJ Hohenwalter, MD, FSIR
Elizabeth R. Jacobs, MD
Siegfried Janz, MD
Roger H. Johnson, PhD
Nikki Johnston, PhD

Candice A. Johnstone, MD, MPH
David Johnstone, MD
Balaraman Kalyanaraman, PhD
Dev Karan, PhD
Teresa G. Kelly, MD
David M. King, MD
Candice S. Klug, PhD
Suresh Kumar, PhD
John F. Langenheim, PhD
Gustavo Leone, PhD
Wei Liu, PhD
John A. LoGiudice, MD
Gwen Lomberk, PhD
Kirk A. Ludwig, MD
Nikki K. Lytle, PhD
Subramaniam Malarkannan, PhD
Jonathan S. Marchant, PhD
Adriano Marchese, PhD
Becky Massey, MD
John McCorvy, PhD
Thomas Mcfall, PhD
Mark T. McNally, PhD
Ravindra P. Misra, PhD
Emma A. Morrison, PhD
Wade M. Mueller, MD
John C. Neilson, MD
Stephanie Olivier-Van Stichelen, PhD
Linda J. Olson, PhD
Mary F. Otterson, MD
Jong-In Park, PhD

Francis C. Peterson, PhD
Sunila Pradeep, PhD
John A. Pulikkan, PhD
Xiao-Mei Qi, MD
Ramani Ramchandran, PhD
Sridhar Rao, MD, PhD
William S. Rilling, MD, FSIR
Daisy Sahoo, PhD
Nita H. Salzman, MD, PhD
Christopher J. Schultz, MD
Jason W. Sidabras, PhD
Roy L. Silverstein, MD
Mary Sorci Thomas, PhD
Daochun Sun, PhD
Yunguang Sun, MD, PhD
Elizabeth Sweeny, PhD
Vera Tarakanova, PhD
Raul A. Urrutia, MD
Brian F. Volkman, PhD
Demin Wang, PhD
Dawn M. Wenzel, PhD
Gilbert C. White, MD
Michael E. Widlansky, MD
Carol L. Williams, PhD
Bing Yu, PhD
Jieqing Zhu, PhD
Lan Zhu, PhD
Nan Zhu, PhD
Jacek M. Zielonka, PhD
Michael T. Zimmermann, PhD