Scheduling, Location, and Hours of Operation
Mass Spectrometry: Translational and Biomedical Research Center, 2nd floor
Redox and Bioenergetics: MACC Fund Research Center, 2nd floor
Preclinical and Clinical Imaging: Medical Imaging Research Center, 1st floor
Monday–Friday from 8 a.m.-5 p.m.
Submit a TraMSR iLab request
Services
TraMSR provides a broad range of analytical tools for lipidomic, metabolomic, glycomic, and proteomic characterization of preclinical and patient samples.
Mass Spectrometry
Sample Preparation
Metabolomics
Lipidomics
Glycomics
Glycoproteomics
MALDI Imaging
Data analysis
Redox and Bioenergetics
ROS measurements and probes
GSH/GSSG measurements
Redox immunoblotting
Metabolic pathway profiling
Mitochondrial oxygen consumption
Glycolytic function
Mitochondrial membrane potential
Metabolic reprogramming
Preclinical and Clinical Imaging
Bioluminescence and florescence
Small animal CT imaging
Small animal NIR and Short-Wave Infrared Imaging (SWIR)
Patient tumor and lymph node measurements
Patient longitudinal calculation [?]
Clinical trial level reporting
Audit support
Clinical radio-pathomics
Clinical PET-MRI (future)
Clinical Trial Response Assessment
Tumor and lymph node measurements
Longitudinal calculation
Trial level reporting
Audit support

Technology
TraMSR provides state-of-the-art instrumentation and software enabling mass spectrometry analyses of the tumor metabolome, including identification and visualization of sugars, lipids, proteins and nucleic acids; mitochondrial bioenergetic and redox functional analyses; preclinical imaging of tumors and the microenvironment; and clinical biomarker imaging and assessments of tumor growth in clinical trial patients.
Mass Spectrometry
Bruker timsTOF Flex MALDI imaging
Thermo Ascend and Fusion Lumos
Redox and Bioenergetics
Seahorse extracellular flux analyzers
HPLC and UHPLC systems
Plate readers
Electron paramagnetic resonance (EPR) and luminescence spectrometers
Preclinical and Clinical Imaging
IVIS-100 and IVIS Spectrum-CT
NIR in-vivo imaging
Cloud based image repository and tools for trial assessments
Human PET-MRI (future)
Leadership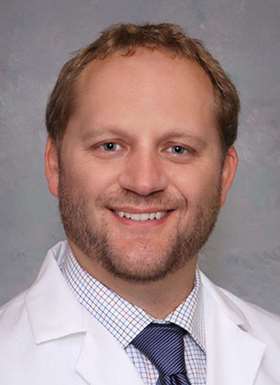 Peter LaViolette, PhD
Director, Translational Metabolomics Shared Resource (TraMSR)