Leadership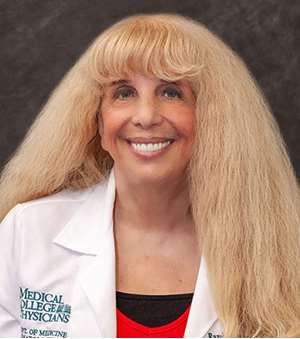 Associate Director of Clinical Research
A world-renowned leader in precision oncology and rare cancers research, Dr. Kurzrock joined the MCW Cancer Center in 2021. She is listed among the most highly cited scientists in the world and serves as the Chair for the Early Therapeutics and Rare Cancers Committee for the SWOG Cancer Research Network—one of the largest clinical trials cooperative groups in the country. Dr. Kurzrock is also the founding director of the Froedtert & the MCW Rare Cancers and Precision Medicine Clinic.
CTO Medical Director
Dr. George is a medical oncologist who joined the MCW Cancer Center in 2011. Dr. George specializes in gastrointestinal cancers with a focus on providing patients with personalized cancer care based on the unique clinical and molecular features of their specific cancer.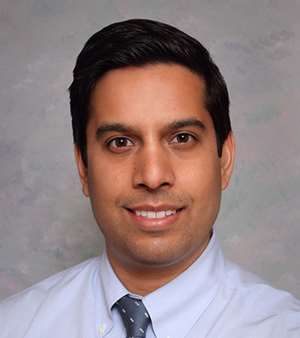 CTO Assistant Medical Director
Dr. Abedin specializes in leukemia and stem cell transplantation and his current clinical and research interests include patients with acute leukemia, including acute myeloid leukemia and acute lymphocytic leukemia, myelodysplastic syndromes, myeloproliferative neoplasms, chronic myeloid leukemia, and allogeneic stem cell transplantation for these conditions.
CTO Assistant Directors
Katy Schroeder, RN, OCN, CCRP
Assistant Director, Clinical Research Operations
kbschroeder@mcw.edu | (414) 805-8843
Stacey Zindars, MS, CCRP
Assistant Director, Clinical Research Compliance
szindars@mcw.edu | (414) 805-8913
Budget and Finance
Steve Acker
Business Manager
sacker@mcw.edu | (414) 805-0921
Brenda Brito, BSBA
Senior Financial Planning Strategist
bbrito@mcw.edu | (414) 805-8268
Anthony Carabajal
Research Operations Manager
acarabajal@mcw.edu | (414) 805-4629
Toni Ordonez-Hodge
CTO Finance Manager
tordonezhodge@mcw.edu | (414) 805-5867
Multisite Program
Alex Hinman, BA, CCRP
Multisite Program Manager
ahinman@mcw.edu | (414) 955-5909
Operations
Mike Jacklin, BS, CCRP
Research Operations Manager
mjacklin@mcw.edu | (414) 805-8970
Outreach/Network Sites
Nedra Johnson, BSN, RN, CCRP
Clinical Research Manager
njohnson@mcw.edu | (262) 257-5110
Protocol Review and Monitoring System (PRMS)
Jennifer Bollmer, PhD
PRMS Manager
jbollmer@mcw.edu | (414) 805-1947
Regulatory
Bruce Steinert, PhD, CCRA
Clinical Research Manager
bsteinert@mcw.edu | (414) 805-4196
Training, Education and Quality Assurance
Rebecca Selle, BS, CCRP
Program Manager
rselle@mcw.edu | (414) 805-8748
Bone Marrow Transplant and Cell Therapy
Debra Pastorek, MS, RN, CCRC
Clinical Research Manager
dpastore@mcw.edu | (414) 805-6837
Breast, Central Nervous System Team
Melissa Lingongo, BS, CCRC
Clinical Research Manager
mlingongo@mcw.edu | (414) 805-0791
Early Phase – Hematology
Katelyn Gauger, BS, CCRP
Clinical Research Manager
kgauger@mcw.edu | (414) 805-4587
Early Phase – Solid Tumors
Jennifer Fleischman, RN, BBA, CCRP
Clinical Research Manager
jfleischman@mcw.edu | (414) 805-3645
Gastrointestinal
Haley Heaviland, ALB, CCRP
Clinical Research Manager
hheavila@mcw.edu | (414) 805-8696
Genitourinary
Jaime Goeldner, BS, CCRP
Clinical Research Manager
jgoeldner@mcw.edu | (414) 805-8942
Gynecology
Subarna Paul, MBBS, MSc, CCRC
Clinical Research Manager
Department of Obstetrics & Gynecology ǀ Medical College of Wisconsin
supaul@mcw.edu | (414) 805-8594
Hematology
Deepa Pereira, BSN, RN, CCRP
Clinical Research Manager
dpereira@mcw.edu | (414) 805-8784
Skin, Head/Neck, Sarcoma, Thoracic
Cynthia Dwight, RN, ND, CCRC
Clinical Research Manager
cdwight@mcw.edu | (414) 805-0818
Pediatric Cancer Clinical Trials
MACC Fund Center for Cancer and Blood Disorders Clinical Trials Office
Children's Wisconsin
(414) 955-4727
Christopher Henchen, CCRP
Clinical Research Manager
Hematology, Oncology, and Bone Marrow Transplant
Department of Pediatrics, Medical College of Wisconsin
chenchen@mcw.edu | (414) 266-8913
Tara Murphy, BSN RN, CCRP
Clinical Trials Manager
Hematology, Oncology, and Bone Marrow Transplant
tmurphy@childrenswi.org | (414) 266-6471